WELCOME TO THE BALTIC SCOPE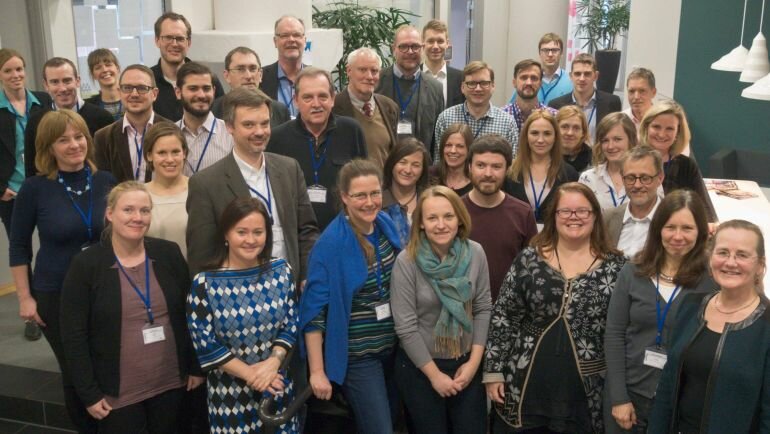 In the Baltic SCOPE project, Maritime Spatial Planning authorities and Regional Sea Organisations in the Baltic Sea Area are coming together for the first time to find the planning solutions to transboundary issues and improve the Maritime Spatial Planning processes.
The main goal of our collaboration is to come up with common solutions of the cross-border maritime planning leading to greater alignment of national plans. To achieve the goal, two MSP cases will be performed, where the first encompasses the Baltic Sea's southwest area, which affects Sweden, Denmark, Germany, and Poland, and the other comprises the marine area between Estonia, Latvia, and Sweden. Both case studies will focus on how shipping traffic, energy production, fishing, and environment function in these areas and how they can compromise.
The overall Baltic SCOPE approach
Achieve cross-border cooperation
Deliver added value to ongoing MSP processes by being additional to ongoing tasks
Support the actual implementation of MSP by providing closer link to the national MSP processes
Both case studies will organise practical planning exercises focusing on selected cross-border topics including shipping traffic, energy production, fishing as well as environment and involving institutional stakeholders from all countries involved. As part of this process, pre-defined "hot spot" areas and topics of special concern will be refined and looked at in more detail.
To promote consistency and coherence of maritime spatial plans across marine regions which not only requires practical MSP experience within Member States, but also the capacity to apply best practices as well as ongoing cooperation across borders and mechanisms that facilitate the exchange of best practices.
The indicators for the two concrete pilot areas will be developed, and further elaborated into a possible common framework to be applied across the whole Baltic Sea Region in future MSP processes to come.
info@balticscope.eu
INGELA ISAKSSON
Project Manager and Coordinator
Swedish Agency for Marine and Water Management
Tel : 0046 (0)10 698 6229
Mobile : 0046 (0)703 662529
ingela.isaksson@havochvatten.se
This website reflects only the project Baltic SCOPE partners' view and that the European Commission or Executive Agency for Small and Medium-sized Enterprises is not responsible for any use that may be made of the information it contains.