Published on 27.06.2016.
Project partners representing the Baltic SCOPE collaboration were gathered for the Partner meeting on 21-22 June 2016 in Szczecin, Poland to look back at the progress, discuss the current issues as well as agree on further steps towards solutions and results of this joint cross-border maritime spatial planning cooperation.
See presentations and photos here.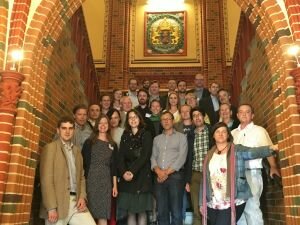 Baltic SCOPE is collaboration to achieve coherence and cross-border solutions in Baltic Maritime Spatial Plans. We aim to provide real planning solutions for trans-boundary issues and a template for dealing with similar issues elsewhere.